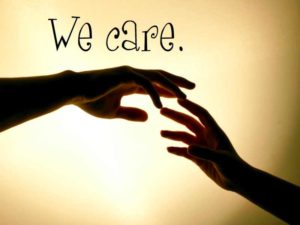 The first step in getting help is being open to the many support systems available. Offering to attend an appointment with a friend or loved one who is in need of help is a recommended act of encouraged treatment. We encourage you to take the powerful step toward recovery. Courage is important as that's what it takes to talk about living with mental illness. Let's turn this into an easy and open candid conversation to help break the barriers of negative stigmas.
National Crisis Hotlines
NEED TO TALK?
Kids Help Phone: 1-800-668-6868
Crisis Services Canada: 1-833-456-4566, or text 45645
Centre for Suicide Prevention: 1-833-456-4566
Canada Drug Rehab Addiction Services Directory: 1-866-462-6362
ONTARIO RESOURCES
Ontario Psychological Association: 416- 961-5552
Canadian Mental Health Association – Ontario Division: 416-977-5580
Family Association for Mental Health Everything (FAME): 416-207-5032
DO YOU KNOW SOMEONE WHO IS EXPERIENCING A CRISIS?
Visit www.crisisservicescanada.ca
Canada Suicide Prevention Service | Crisis Services Canada: www.crisisservicescanada.ca
Crisis Services Canada, a team of distress & crisis centres, offers Canada's first nationally available, regionally delivered suicide prevention service.