Hello Everyone, we are proud to introduce details of our "Free 2 Talk Mental Health Counselling Line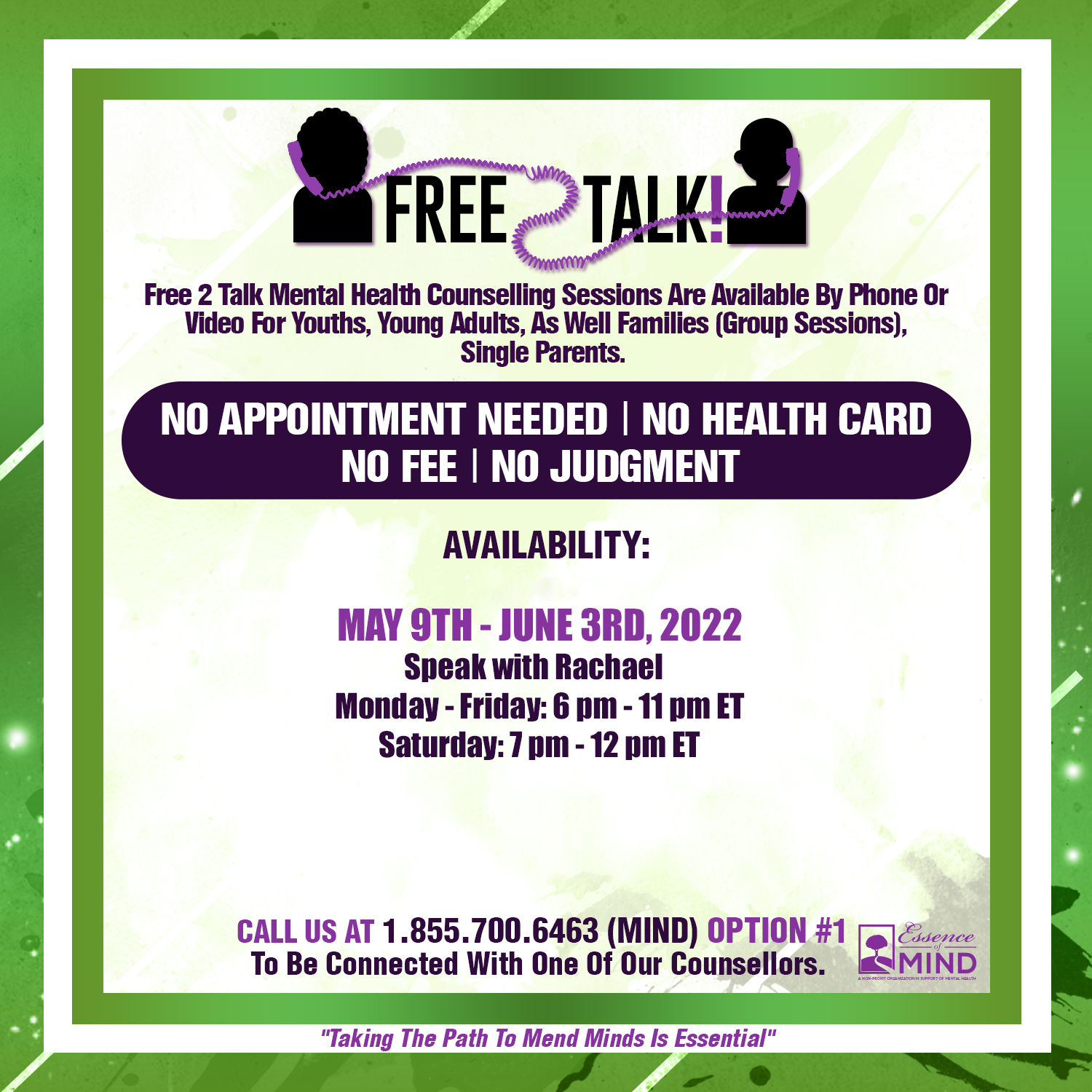 Feeling alone? Looking for a listening ear? Need help with your current situation?
Our counsellors are Free 2 Talk!
Contact us at 1-855-700-6463 press option 1 and select the counsellor of your choice!
All calls are confidential and our counsellors will treat you with the upmost respect.
No health card, no fees, no judgment.
We look forward to hearing from you.
After each call, please take the time to submit this short survey. 
Click here to take a short survey
Annual Seminars/Events
Black Trauma- Black History Month Series
During the month of February Essence of Mind outreach program hosts an event with a different theme in support of Black History Month. These events are free and open to anyone who is interested in attending.
Escape
the darkness and into the light – A mental health seminar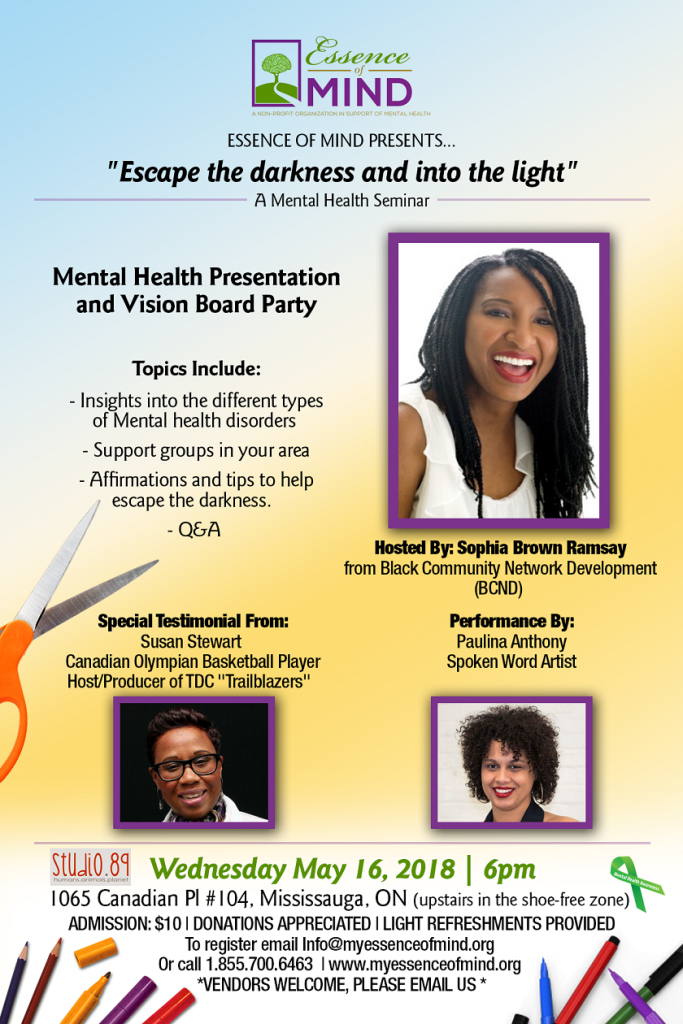 This event is in celebration of mental health awareness month-May. The event focuses on inspiring those affected by a mental illness, living with it by sharing tools that ultimately can help them to escape the darkness of their current situations. The event features a lived experience speaker, a poet as well a life-coach/mental health educator.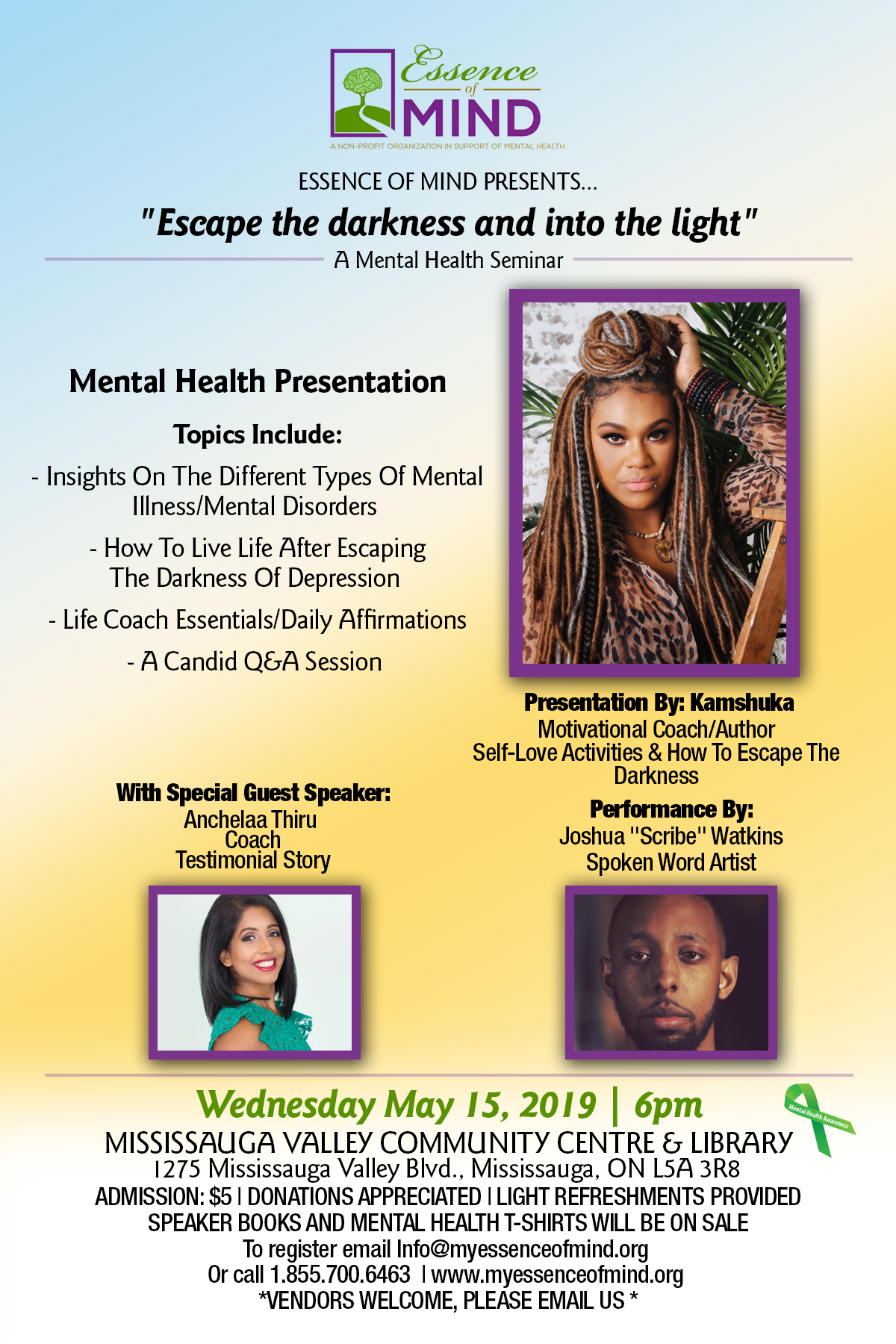 Stimulus – A fundraising gala in support of mental health
Stimulus is Essence of Mind Signature event. The Gala takes place every October to wrap up Mental health awareness week. The evening features a buffet style dinner, performances, raffle as well keynote speaker. Guests who have attended the gala expressed the comfortable atmosphere and leaving educated and confident enough to be able to better support their loved ones. Our 11TH Annual fundraising gala "Stimulus" goes down October 2ND 2019 Stay tune for more details.