WATCH TRAILER OF POETIC DIARY OF BLEEDING HEART BY SIMONE WALSH
POETIC DIARY OF BLEEDING HEART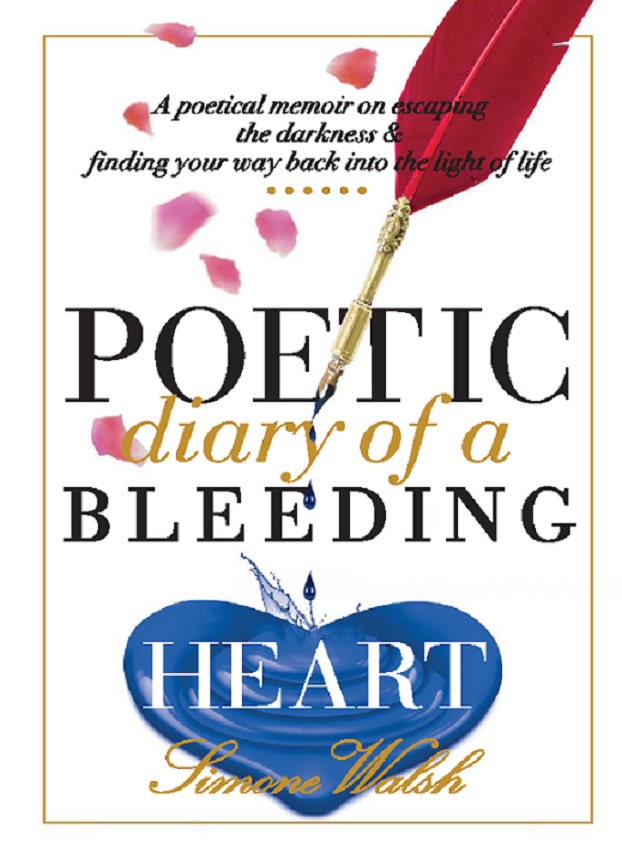 In this honest, heartfelt, self-help memoir, Simone Walsh speaks with a raw approach of her own experience with battling depression, as well as personal experiences of other survivors. This is a compelling and deep approach for people for all ages in today's world who have been or know someone battling a mental illness. Poetic Diary of a Bleeding Heart covers a wide range of emotions felt from this life-threatening illness. Important topics are written poetically, for teenagers, young adults, men, and women who struggle with suicide, self-acceptance, lack of confidence, eating disorders, experiences of bullying or harassment, or a broken heart.



Readers will learn to:
* Understand the importance of obtaining treatment when diagnosed with a mental illness and how to take control of their own health.
* Discover the power of writing or journaling to release bottled-up emotions, which facilitates healing.
* Reinforce the power of positive thinking with the use of daily affirmations.
* See how a mental illness diagnosis can be a life-changing event that ultimately can renew and change one's outlook on life.
* Recognize the hand of God in the smallest of situations.
Click the button below to purchase a copy!